Submitted by William Knose on
The Future Is Changing, We Are Changing With It. (Past -> IAT -> CAN) - Update July 1st 2023
The industry is changing, we have seen it time and time again for nearly 25 years; when this occurs, there will be companies grasping to the past, not willing to move forward into new technologies, we are not one of them. We are constantly evolving / adapting to the changes that have been placed in front of us (ex. Green Speed Cobb Pro Tuning Software). While it might feel we are stepping backwards, and holding onto the past might feel better, it will only make things worse for everyone. We need to acknowledge that these new obstacles exist and have been placed there to improve the future, whether we agree with them or not. 
Currently the Cobb Pro Tuning software (as of April 2022) has gone under a massive change, in order to meet or exceed EPA regulations and guidelines. When this occurred the entire infrastructure of Flex Fuel changed, all the hardware used was no longer useful, and a rather large obstacle was placed in front of everyone. We developed a Flex Fuel Kit that works in conjunction with the latest Cobb Green Speed Pro Tuning Software while maintaining all the sensor functionality as required by Cobb and EPA regulations. This was created so that we can all move forward and continue to enjoy the ease of filling up at the pump and driving off with whatever combination of ethanol and pump gas you choose.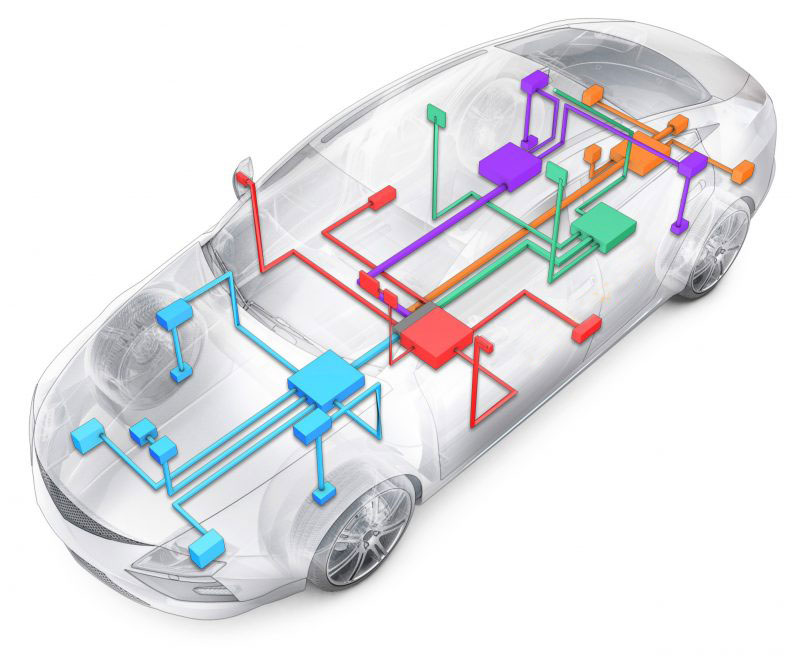 As the decade moves forward there will be more changes to come, the next big hurdle will be custom CAN (Controller Area Network) integration with your vehicle. While this is still relatively new to the aftermarket world, we are have been developing this for past couple years, building new hardware, new chipsets, new bluetooth modules, new applications, and new features. We are preparing for the next evolution of the Cobb Pro Tuning Software / EcuTek ProECU Software and will be ready when they are released. 
Update July 1st 2023 - How does our Flex Fuel Kit integrate with the current Green Speed Cobb Software?
Our newly revised Green Speed Flex Fuel Kit (FutureFlex) implements new technology to work in conjunction with the recently released Cobb Next Generation Flex Fuel Pro Tuning Software. This will more than likely be the future for the 2015 - 2020 STI (currently supported), 2008 - 2014 STI, 2008 - 2014 WRX and most likely 2015 - 2021 DIT WRX. With this new technology the tuner has full control of Flex Fuel interpolation (cam angles, boost, fueling, timing, and cranking enrichment) between pump gas and 100% ethanol using the latest and greatest Cobb Custom Features (V3) while retaining all DTC codes and operations of the vehicle. 
How does our Flex Fuel Kit integrate with the current Green Speed Cobb Software?
Our Green Speed Flex Fuel Kit intercepts the Intake Air Temp Sensor, measures the value of the intake temp, then sends the intake temp and ethanol content values to the engine control unit (ECU). Within the ECU, using the Cobb (Green Speed) Pro Tuning Software, the tuner than has the ability to change the fueling, timing, boost control, and compensate for intake air temperature, all based on ethanol content. Additionally on some models, such as the DIT WRX, DI angle and cam angles can be also adjusted based on ethanol content. 
Delicious Tuning Further Information: 
- Cobb Pro Tuning (now and future) - Green Speed Tuning
- Flex Fuel Kit Comparison: Delicious Flex Fuel Kit Comparisons (Mk1 vs Mk2)
- Release DIT WRX Flex Kit: Delicious Flex Fuel Kit (2016) with DESS
- Single Map Flex Fuel: Flex Fuel (future) over Dual Maps (the past)
- Flex Fuel Defined: US Department of Energy 
Cobb Green Speed Links:
- Migration - Project Green Speed
- Pro Tuning Software - Changes To Pro Tuning Software
- FAQ's - Questions & Answers
Tuners/Dealers - Contact Us
If you are tuner/shop and would like to learn more on how it works please feel free to reach out through our contact page. We are more than open to sharing our strategy, base maps, and PDF instructions for various platforms to get you up to speed quickly on how to tune our kits for your customer base.