Submitted by William Knose on
July 20, 2016 (Escondido, CA) – Many people have been wondering, what's taking so long to roll out 2015+ WRX DIT flex fuel for the Cobb Accessport kit?  For those that knew we were working on it last summer via social media, we had to keep saying "It's coming, It's coming soon; we apologize for the wait". It took way longer than we thought. In short, 15+ WRX flex fuel has been a complicated endeavor, and not for the fact that the engine is a new FA20. Delicious Tuning has plenty of years of experience with tuning and flex fueling the FA20 engine in the BRZ / FRS / GT86 market. It's the fact that we noticed some strange things with the WRX in terms of failures and now with the fairly recent DIT ECU recall, we can finally speak openly about why we postponed the release of our flex fuel kit.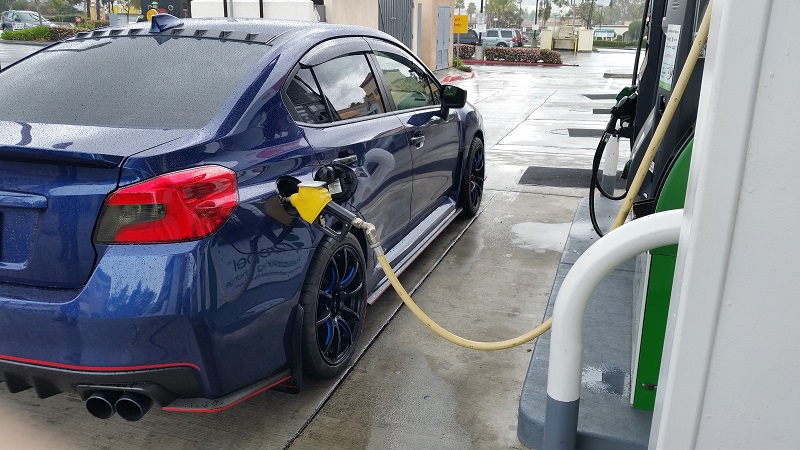 First and foremost, this doesn't reflect anything bad on Subaru's part. Engineering takes time and sometimes things aren't always as robust as they seem. A product is not truly put through the wringer until it hits the market and is thoroughly vetted in conditions that would not have even been considered in a lab testing environment. That's why recalls happen; some new information comes to light that engineering didn't expect, and this information comes in the form of failures. However, we knew it was coming. During our development we had strange failures occur without any feasible reason. WRX's failing when they are still on the stock tune on the dyno, with proper airflow etc. We turned to other tuners in the Subaru tuning community and heard the same stories.
So what were we to do? Release a kit that would add gobs of power and torque to a market that had a high probability of failure? We could have done that, but we felt that it wouldn't be the right thing to do. So we decided to postpone the release until the shortcomings of the platform would come to light and we could figure out how to add in more safety features that protect the engine. Then, the recall came out and all of us at Delicious Tuning were heavily relieved that some issue would be resolved. Now, we could jump back to creating an even better solution than we originally had envisioned, with even more safety features. All of our new 2015+ WRX kits will now be available as our Mk1+ Flex Fuel Kit.

The Mk1+ flex fuel kits feature new standard safety features, including a flex fuel diagnostic system (FFDS) that can detect electrical opens, electrical shorts, sensor failures or even too much water within the fuel. 
Another new feature is the Fault Detection System (FDS), which will be able to alert you of any faults via a unique check engine light, a red light on the ethanol content module, and messages sent via Bluetooth. The fault detection will alert you to an open circuit in the electrical system, electrical short, faulty ethanol sensor, water contamination in the fuel system, and fuel pressure loss. 
Taking safety even further with the addition of our Dynamic Engine Safety System (DESS), you can rest assured that in the event of a fuel pressure loss, your engine will be protected. Our safety system will rapidly detune the engine to avoid damage brought on by a sudden fuel pressure loss. This system works faster than the OEM ECU control strategies can respond, thus protecting the engine from possible damage brought on by pre-ignition.
MK1+ Flex Fuel Kit for Cobb with DESS: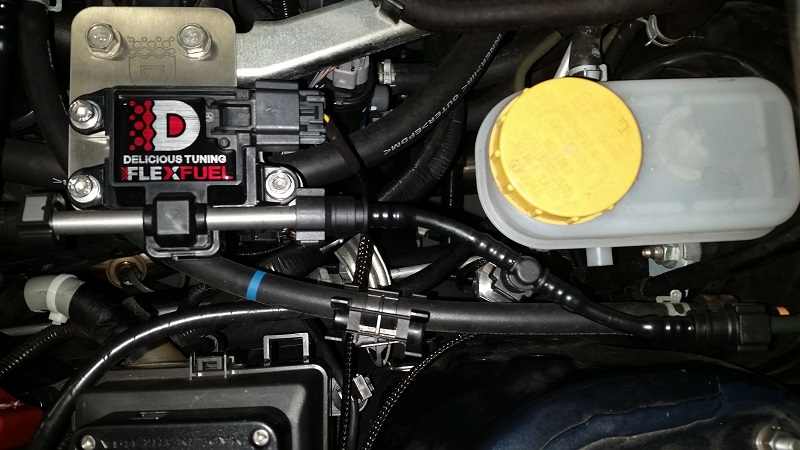 We have released the kit into various packages with or without everything you need to do the flex fuel conversion:
Mk1+ Flex Fuel Kit & Stage 1 Tune
Mk1+ Flex Fuel Kit & Stage 2 Tune
Mk1+ Flex Fuel Kit Stage 1 Tuning / Fueling & Accessport Complete Package
Mk1+ Flex Fuel Kit Stage 2 Tuning / Fueling & Accessport Complete Package