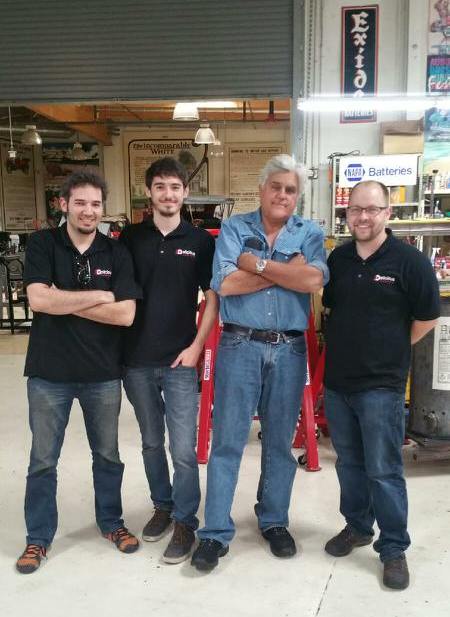 Who's Bill?
William T. Knose Jr. is the Chief Executive Officer, lead engine calibrator at Delicious Tuning, and founder of the company. Begun in March of 2012 by Bill and Bill alone, Delicious serves up all things flex fuel, with sides of going fast and tuning excellence.
A veteran computer programmer and engineer, Bill has been working at the leading edge of the engine-tuning envelope since he bought a GC-8 Subaru Impreza in 1999. His current role as lead of Delicious came after a standalone career of engine calibration for i-Speed USA, Crawford Performance and HG Motorsports. He still consults on advanced tuning projects for high-performance builders worldwide.
An engine tuner and calibrator in Bill's role would need to have a background and childhood like Bill's. Son of a computer science/aerospace engineer and a turbine and jet engine builder, Bill earned his Bachelor's in Computer Science and Mathematics in 1999, and shortly after became one of the first custom Subaru tuners in the U.S.
Who's Brian?
Brian J. Pierce is the Chief Technical Officer behind the size, shape, concept and provision of most of the parts that go into Delicious Tuning products. After years as friend and fellow gearhead of Bill, Brian operated as a contractor to Delicious Tuning and other business ventures since 2007. Also notable, he was a top ten SEMA Launch Pad Finalist. Brian made it official and joined Delicious in March of 2015.
Delicious Tuning's representative of the grammar police sharpened his engineering fangs in the aerospace industry in the Midwest, designing, building, breaking and fixing everything from watches to spacecraft, and the parts he's built and tested currently circle both Earth and Mars. Despite being something of a universal design soldier, Brian did his nickel in the Marines, where he specialized in avionics during Operation Iraqi Freedom.
Who's Zach?
Zach Tucker is the Sales Account Manager for Delicious Tuning and handles the day to day discussions from the dealer network and customers alike. If you want a Delicious product, bought one, got one or have questions about one, you ask for Zach. His time with the company began in February 2015; not so coincidentally when Bill realized that he was so busy creating Delicious products that he didn't have the time to provide the care his customers deserved.
Zach's time in the business started off in e-commerce with retail auto parts, helping folks figure out their needs and selling them parts, and through that work got to know Bill and company in 2012. It didn't hurt that Zach had a FR-S, and had been hanging out at Delicious anyway. When Bill needed his support, Zach was already at the door.
What's Delicious Tuning?
Delicious Tuning focuses on two things: plug-and-play ethanol-blend compatibility controllers for performance vehicles, and advanced engine calibration. You've seen the results of Delicious Tuning's work – the invisible but essential job of perfect engine tuning – if you've watched Ken Block's Gymkhana WRX STi, Stephan Verdier's Formula Drift and Rally Cross STis, Zenkai Motorsports' Time-Attack and Pike's Peak STi (detecting a theme?), and Crawford Performance's Time-Attack 2004/06 and 2008 STis. Delicious's tuning savvy has also powered race vehicles competing in NASA, hillclimb, Time-Attack, SCCA, Speed World Challenge and Gumball Rally, and driven by the likes of Tarzan Yamada, Travis Pastrana, Dave Mirra, Keiichi Tsuchiya, Tanner Foust, and two-time 24 Hours of LeMans winner Andre Lotterer.
Race on Sunday, sell on Monday: beyond the racecars, Bill and the Delicious crew have tuned thousands of daily-driven (and not daily-driven) track toys and street cars. Delicious's calibration, handled on-location in North America and worldwide via the internet, is currently being provided for a host of customers through Delicious Tuning and its vendors. When they're not tuning, the guys at Delicious HQ are designing and programming new applications for their flex-fuel tuning and compatibility controllers – if you're running ethanol-anything, you probably know the Delicious Tuning Flex Fuel kit.